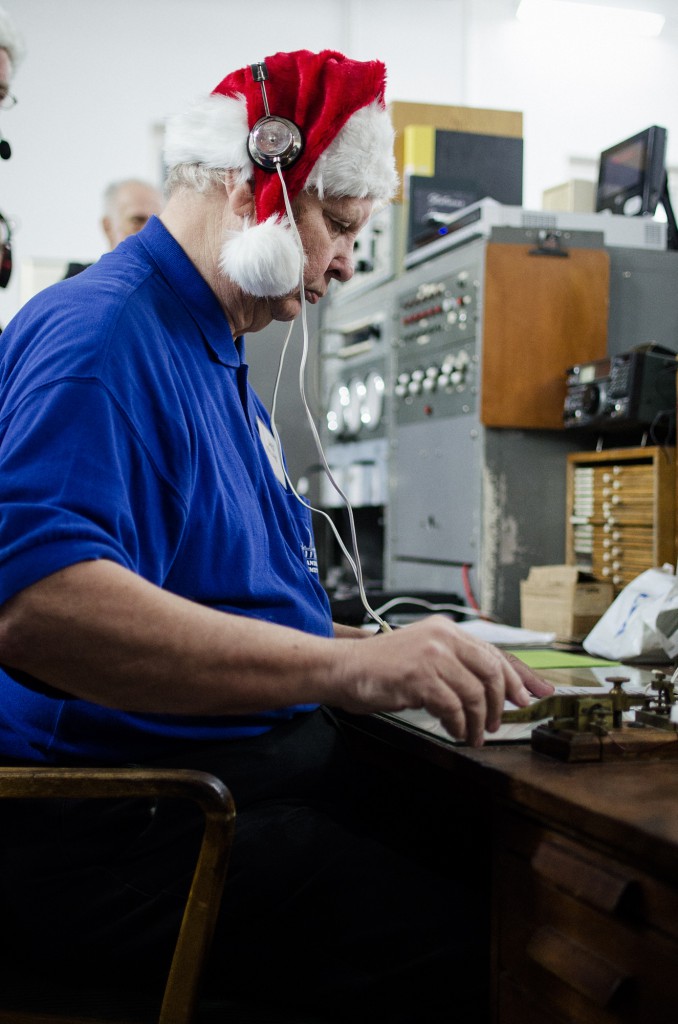 Am Weihnachtsmorgen, 24. Dezember, werden wir versuchen, die über 90 Jahre alt mechanische Sender zu starten und eine Nachricht aussenden, am Frequenz 17,2 kHz cw. Der Sender wird in der Umgebung von 07.30 UTC (08.30 Uhr CET) gestartet und um 08:00 UTC (09:00 Uhr CET) wird eine Meldung versandt. Hier können Sie weiterlesen wie mann SAQ hören kann.
Gäste sind willkommen, um die Übertragung in Grimeton von 08:00-09:30 Uhr CET zu besuchen. Der Verein Alexander wird Kaffee, Glögg und Weihnachtsgebäck, kostenlos arrangieren. Eintritt frei.
Neu! Für diejenigen, die nicht teilnehmen können, werden wir die Übertragung live von Grimeton, Schweden auf unserer Webseite www.alexander.n.se aussenden.
Willkommen!
Detailed information about the transmission and the QSL reporting
It is now 10 years since our first Christmas Eve transmissions started.
There will be, as earlier, a transmission with the Alexanderson alternator on VLF 17.2 kHz CW from Grimeton Radio/SAQ in the very early morning on Christmas Eve, Thursday, December 24th 2015.
A message will be transmitted at 08:00 UTC. The transmitter will be tuned up from around 07:30 UTC.
There will be no activity on amateur radio frequencies with the call SK6SAQ this time because the radio room is redecorated and cannot be used.
QSL-reports on SAQ transmission are kindly received:
– E-mail to: info@alexander.n.se
– or via: SM bureau
– or direct by mail to: Alexander – Grimeton Veteranradios Vaenner,
Radiostationen Grimeton 72
SE-432 98 GRIMETON
S    W    E    D    E    N
Also read our web site: www.alexander.n.se
The radiostation will be open to visitors.
WELCOME!
Yours
SM6NM/Lars