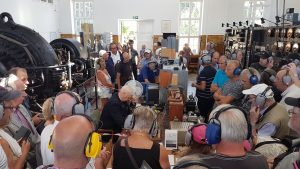 All three transmissions on Alexanderson Day, July 1st, 2018 went well.
Close to 300 listeners' reports has been received so far.
Thank you all listeners!
Here is the preliminary list (version 2) for you to download:
PRELIMINARY REPORT OF TRANSMISSION ON ALEXANDERSON DAY 2018.PDF ver2
We still would like to recieve your report in case you have not sent it to us yet (instructions here).
A final report will be published here in a few weeks.