Final summary of the reports can be found here: Christmas Eve 2012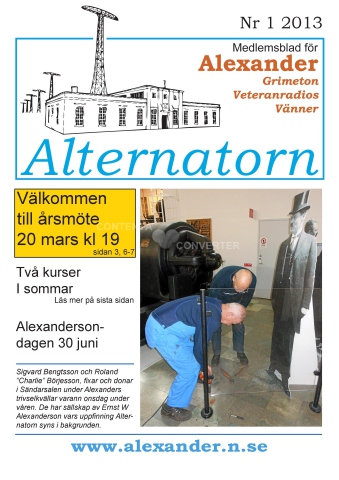 Här är marsnumret 2013 av medlemstidningen Alternatorn.
Mycket nöje!
During the winter, Tomas Nilsson, a member of the Society of Alexander and also a radio amateur, has been working with a new website for the Association Alexander. To help, he has had Karina Larsson, project manager for Världsarvsbygd Grimeton.