After being off air for almost 11 months, SAQ was ready to be on air again.
It was a fantastic evening with mild temperatures and clear skies. The transmission was initiated at 16.30 CET (15.30 UTC) with the startup and tuning of the Alexanderson alternator. A message was sent out at 1700 CET (16.00 UTC).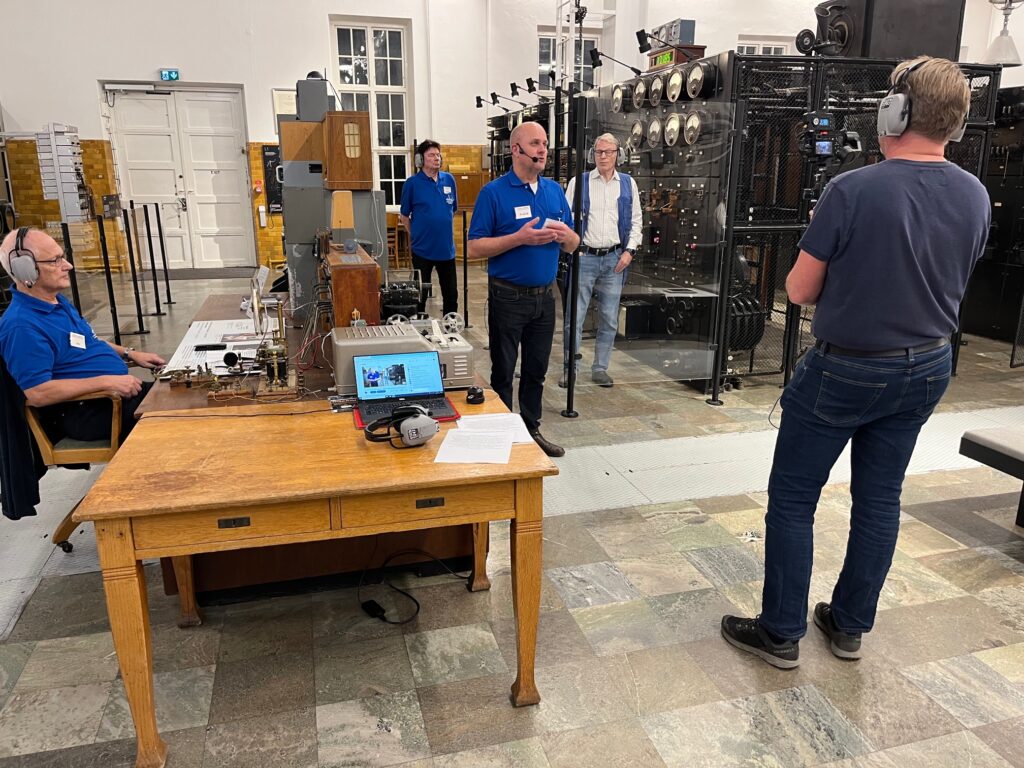 The team from the Alexander association at the transmission:
Superintendent & guide: Fredrik Wiklund
Operator: Jan-Åke Gylling
Telegraphist: Kai Sundberg
Mobile camera: Thomas Alexandersson
Video technician: Janne Severinsson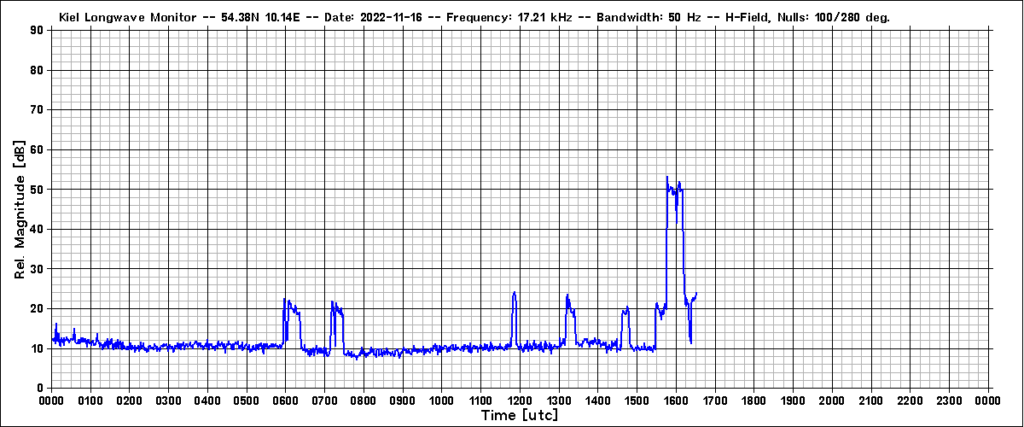 The event was also broadcasted live on our YouTube channel:  
The transmitted message
CQ CQ CQ DE SAQ SAQ SAQ = THIS IS GRIMETON RADIO STATION/SAQ IN A TRANSMISSION USING THE ALEXANDERSON 200KW ALTERNATOR ON 17.2 KHZ. = THE 16TH OF NOVEMBER 2022 MARKS THE 50TH ANNIVERSARY OF THE WORLD HERITAGE CONVENTION. UNESCO WORLD HERITAGE SITES ARE IRREPLACEABLE ASSETS OF HUMANITY BUT MANY OF THEM ARE THREATENED TODAY THROUGH UNCONTROLLED URBANIZATION, UNCHECKED TOURISM, ARMED CONFLICT AND CLIMATE CHANGE. TO ENSURE THEIR PROTECTION, INTERNATIONAL COOPERATION TO PROMOTE PEACE, INTERNATIONAL UNDERSTANDING AND SUSTAINABLE DEVELOPMENT IS MORE IMPORTANT THAN EVER. = SIGNED: LENA SOMMESTAD, CHAIR SWEDISH NATIONAL COMMISSION FOR UNESCO, WORLD HERITAGE GRIMETON RADIO STATION AND THE ALEXANDER-GRIMETON FRIENDSHIP ASSOCIATION. + = FOR QSL INFO PLEASE READ OUR WEBSITE: WWW.ALEXANDER.N.SE DE SAQ SAQ SAQ @
Listeners' reports
To get all this feedback from listeners around the world is such a reward.
THANK YOU to all for your efforts and your positive enthusiasm!
We received in total 396 reception reports, whereof 357 heard.
Click here to download our summary report with all reports.
Here's two reports we would like to highlight, among all the fantastic reports we have received:
Hugo Matten in Veurne, Belgium has sent us his reception reports for twelve years – impressive!
His rig: RX: Perseus SDR, ANT: Beverage Antenna 385 metres long on 60°. (without balun!).
Read more about him on his web site: https://hugosdxhoekje.wordpress.com/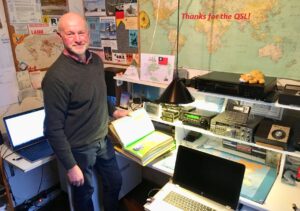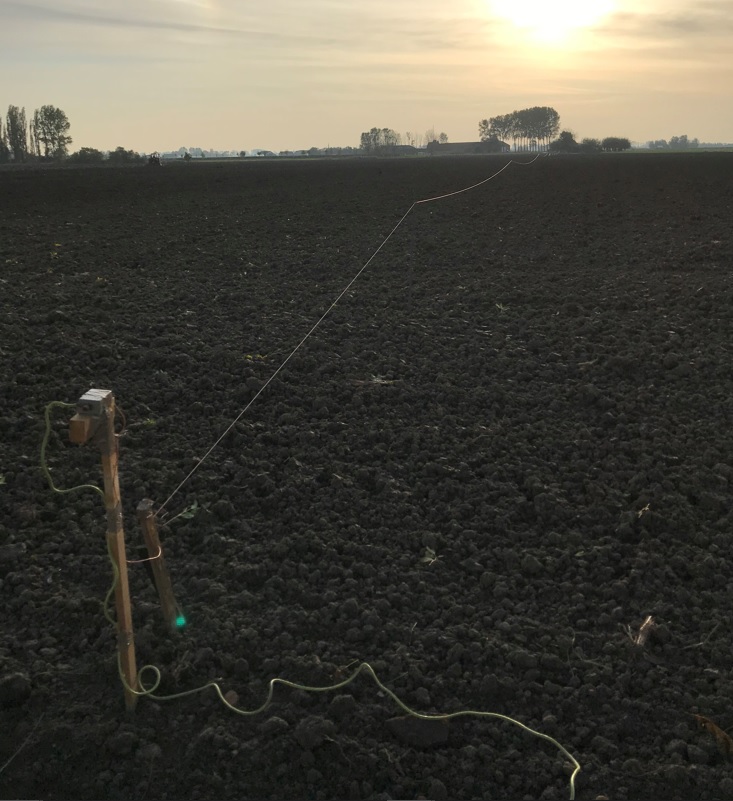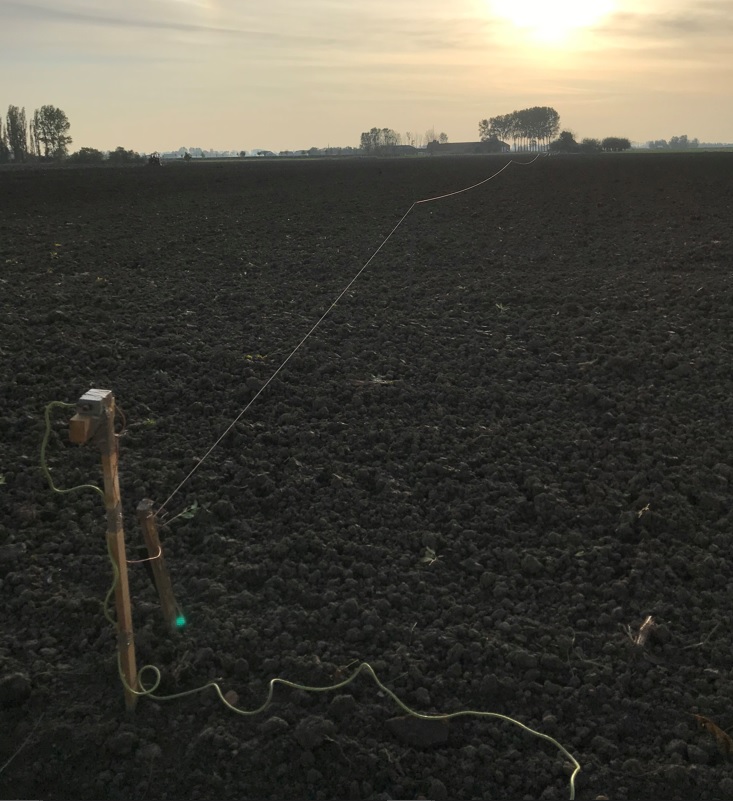 VK7RZ Richard Verrall in Taroona, on the island of Tasmania, Australia has sent us positive reception reports before, however this time the signal from SAQ appears to have been stronger than before and on the report from Richard, SAQ can be seen clearly.
His rig: Airspy+Discovery coupled with the Burhans designed active VLF antenna with a one meter whip. The module is mounted about 8m above the ground.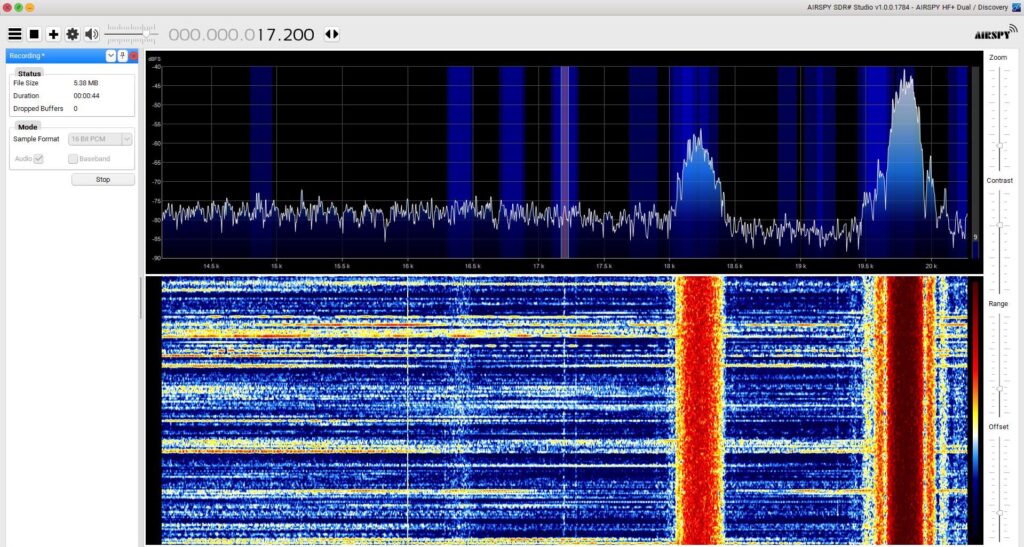 We also received sound files. Even with lots of QRN, characters from SAQ can be heard. Incredible!
Here'a a link to his screen shots and sound files.
Interactive listeners' map
On our interactive map, all received reports so far can be found. It will be uppdated every 2-3 days unitil we close our online form on November 30th. Each marker is clickable and will display the reported information.
Click here to open the map in full screen mode.