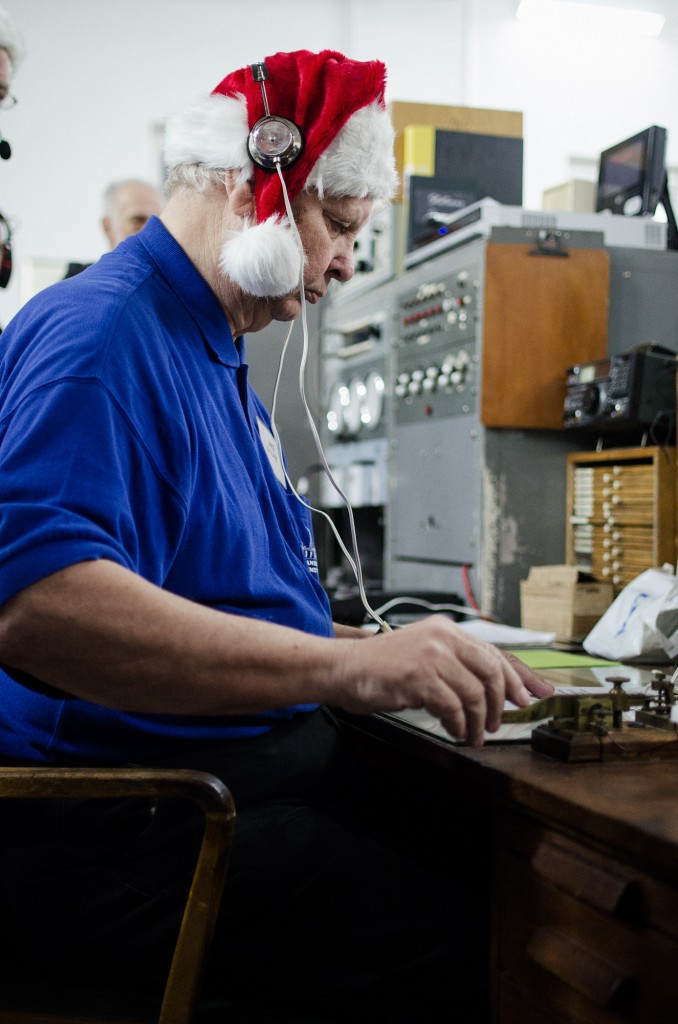 Återigen kommer vi traditionsenligt att försöka starta den över 90 år gamla mekaniska sändaren på julaftons morgon. Starten sker kl. 08:30 och sedan kommer maskinen att rulla till kl. 09:00 då vi sänder ut ett meddelande över världen på frekvensen 17,2 kHz cw. Här kan du läsa mer om hur du kan höra SAQ sändaren.
Alla intresserade är välkomna att närvara vid sändningen. Föreningen Alexander bjuder på inträdet samt kaffe, glögg och julkakor.
Nyhet! För alla som inte har möjlighet att närvara vid utsändningen, kommer vi att sända live från Grimeton, Sverige på vår websida www.alexander.n.se från ca kl 08:20, svensk tid.
Välkomna!
Detaljerad information om utsändningen och QSL rapportering
It is now 10 years since our first Christmas Eve transmissions started.
There will be, as earlier, a transmission with the Alexanderson alternator on VLF 17.2 kHz CW from Grimeton Radio/SAQ in the very early morning on Christmas Eve, Thursday, December 24th 2015.
A message will be transmitted at 08:00 UTC. The transmitter will be tuned up from around 07:30 UTC.
There will be no activity on amateur radio frequencies with the call SK6SAQ this time because the radio room is redecorated and cannot be used.
QSL-reports on SAQ transmission are kindly received:
– E-mail to: info@alexander.n.se
– or via: SM bureau
– or direct by mail to: Alexander – Grimeton Veteranradios Vaenner,
Radiostationen Grimeton 72
SE-432 98 GRIMETON
S    W    E    D    E    N
Also read our web site: www.alexander.n.se
The radiostation will be open to visitors.
WELCOME!
Yours
SM6NM/Lars